It usually starts like this, "I don't know if I need a therapist… actually, I am not sure what therapy is but my friend suggested I call you. I have never had a problem that I could not handle myself before this thing happened. But now I can barely concentrate, I am not sleeping well, and I am constantly yelling at my kids… can you help me?"
This is a very typical phone conversation with a first-time counseling client. By the time they have reached out to me, it is possible that they have been toying with the idea of psychotherapy for weeks, if not months, and, of course, they have reached the end of their own resources. Usually they are in distress due to some difficult circumstance and they are nervous about calling a 'shrink'.
At this point, my job is to instill hope, allay any fears, and build rapport. From there, I help them understand what psychotherapy is (and, is not), go over billing and insurance, and get them scheduled for their first intake appointment. All of this only takes about 10 minutes, by the way.
The Basics… What is Therapy?
Psychotherapy is treatment for a mental health condition. Psychotherapy is powerful and the impact it can make on the trajectory on your life should not be understated. Therapy will help you to understand yourself as you make peace with your past. Therapy will also help you build a brighter future. Therapy does not 'fix' you because you are not broken!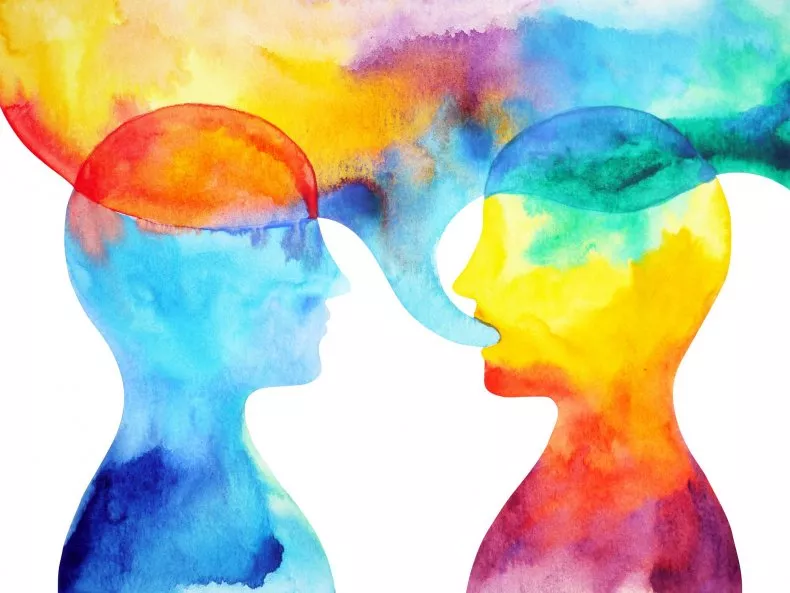 Therapists are clinically trained to identify, diagnose, and treat mental health conditions such as generalized anxiety, depression, panic attacks, body dysphoria, obsessive compulsive disorder (OCD), attention deficit hyperactivity disorder (ADHD), substance abuse disorders, sexual function disorders, social anxiety, personality disorders and bipolar disorder … to name a few!
There are many triggers for mental health conditions. Both your internal genetic makeup and external environmental factors come into play. But suffice to say that most of us go through periods where we feel confident and capable and periods of life when we are overwhelmed and chronically stressed. Typical catalysts for seeking counseling include divorce, job loss, death of loved one, spiritual crises, abusive relationships, sexual or physical assault, unhealthy self-image, and drug or alcohol abuse.
Your mental health counselor will work with you on a weekly basis until your treatment goals are met and you are functioning in a healthy manner. Your specific treatment goals and course of treatment will be determined by many things and your practitioner will discuss this with you. Although the counselor is a trained professional, you are the expert of your life. The process of engaging in psychotherapy is collaborative and empowering. You and your therapist will continually address progress, goals, eventual termination of therapy.
Who Will You See?
There are lots of names for mental health professionals and it can be confusing to know who you should work with when there are so many options. I will break it down as simply as possible so that you get to the right professional as quickly as possible. Below, I have listed typical professional titles and the corresponding letters you will often find after the practitioners name. By no means is the list exhaustive, but it is a start.
"Talk Therapy"
Social Workers (LCSW-C)
Counselors (LCPC or LPC)
Therapists (LCPC or LPC)
Psychotherapists (LCPC or LPC)
Psychotropic Medication Management and Prescriptions
Psychiatrists (PhD., M.D.)
Psychiatric Nurse Practitioners (PMHNP, CRNP, FNP, ARNP, DNP, MSN)
Assessments and Evaluations
Psychologists (PhD or PsyD)
Court-Ordered Evaluations
Forensic Psychologists (PhD or PsyD)
Essentially, mental health services are provided by licensed professionals with a minimum of a Master's Degree in Counseling, Social Work, or Psychology. Your geographical region of the country may have a preference for referring to mental health professionals as counselor or therapists or psychotherapist but essentially, it's just a name. Social workers, are however, trained and licensed by a different board than professional counselors.
In reality, you probably will not care if you see a social worker or a counselor; you just want help and you want it now! All therapists, counselors, and social workers will offer you a safe place to express your feelings, make peace with your past, heal, and learn healthy coping skills for your future. All are clinically trained, participate in mandated continuing education, and are licensed by their state's regulatory boards.
Psychologists, in addition to traditional 'talk-therapy', are specifically trained to offer assessments and evaluations for mental health conditions such as ADHD, Autism, and Learning Disabilities. Some psychologist will offer only evaluations while others also offer psychotherapy. Forensic psychologist often mandated evaluations within the court system.
Psychiatrists and Psychiatric Nurse Practitioners are the only group of mental health professionals who can prescribe psychotropic medications such as anti-depressants and mood stabilizers. Often, psychiatrists will require their patients to be working with a licensed therapist while they are taking psychotropic medications. The reason is simple- medication without behavioral modifications and personal insight are not as effective as the two combined. Research has proven time and time again that medication alone is not the answer.
What Will Happen in Session?
Counseling can happen in–person at a professional office location or counseling can take place by video conference. Although in-person sessions are the traditional method for counseling, through updates to technology and the growing demands of busy Americans, telemental health is convenient and effective way to meet with your psychotherapist. If you are reading this during the COVID19 health pandemic, it is likely you have already met with other doctors using telehealth platforms.
Either way, you can expect to meet with your counselor for 45- 55 minutes each week. In session you will be given time to express yourself, process your past hurts and traumas, and learn new ways to handle stress and life challenges. As a therapist, my job is to provide a nurturing and safe environment for you to grow, heal, and learn. Sessions may be held individually, for couples, families or within a group setting.
I will provide psychoeducation on mental health conditions such as depression, anxiety, PTSD, and, I will teach you skills like mindfulness, assertiveness, self-expression, and healthy communication skills. At times we may do some problem solving or role playing to prepare you for an upcoming situation. At times you will laugh, at times you will cry. At times I may say nothing and at times I may provide feedback and perspective.
Each session is unique but it is always focused on your growth and healing. What we discuss is confidential and is not shared with anyone without your express, written, permission. The limits of confidentiality are discussed during your first session so that you fully understand this concept.
How do I Find a Therapist?
There are a number of ways to find a counselor or therapist to work with. Just a few suggestions are listed below.
Ask your friends or family or use community online groups for personal referrals (this is the best way to find someone, in my opinion)
Speak to your doctor for a professional referral
Call your insurance company- they can offer you a list of counselors who participate in your insurance
Goolge terms like "Psychotherapy near me" or "Treatment for Depression or Anxiety" or "Mental health services for substance abuse" or "How to treat panic attacks"
Use directory services like Psychology Today, DaoCloud or Good Therapy
Finding an available therapist is only one part of the puzzle. But it is not that simple. Therapy is relational so please remember that not every therapist is right for every potential client, nor is every client right for every therapist!
Once you have identified a potential therapist, call that person and speak to them for a few minutes. Determine from that conversation if you are a good fit for each other. Does this person make you feel comfortable, understood, and heard? Do they have skills and experience necessary to help you? Do they have hours and availability that works within your schedule? Are their rates affordable?
This step is important because therapy is an investment of your time, energy and financial resources. So, spending a little time finding a good connection will serve you well as you begin your healing journey.
Next Steps
Curious about psychotherapy? Would talking to someone about your problems be helpful right now? If you are overwhelmed, chronically stressed, lost in your identity, or simply stuck, reach out to a professional for help. If you live in the state of Maryland, I would love to speak to you. Connect with me here.
Fear, anxiety, and nervousness are all part of the process of therapy. If you are feeling unsure or anxious about taking the next step, that is understandable and it is normal. You are trying something new and you are potentially facing a challenging situation head-on… of course you doubting yourself! Despite these inner feelings of self-doubt, call anyway. You will be glad you did.
Carrie Mead, MS, LCPC is a professional counselor licensed in the state of Maryland. Carrie offers psychotherapy to adults suffering from anxiety, depression, chronic stress, and trauma. Carrie utilizes a center-person holistic approach to healing and she honors the client as the expert of their own lives. Carrie earned her Master's Degree in Counselor Education from McDaniel College in Westminster, MD where she resides with her family. When not working, Carrie can be found seeking the warmth of the sun in her garden where she grows vegetables, fruits, herbs, and flowers. For more information, visit www.marylandtherapycarrie.com